Please have a look at my company web site: Ralph Hosier Engineering Ltd. – RHEL
And there is an RHEL Facebook Page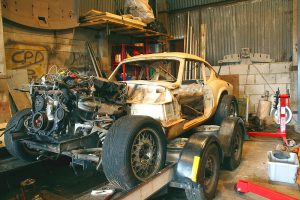 I'm on social media occasionally too:
Facebook – RalphHosierEngineer
These are charities I support who do amazing things with the aid of cars:
Mission Motorsport – The Forces Motorsport Charity
Coventry Motofest – Free festival of everything automotive
Kimbolton Country Fayre – A great family day out with over 800 classic cars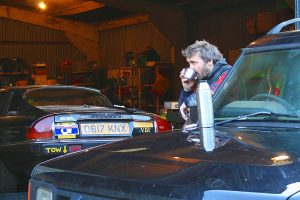 Some links I like:
MOT test regulations http://www.ukmot.com/manual.asp
Pure gold for car modifiers in the UK http://www.the-ace.org.uk/
Car data and specifications http://www.carfolio.com/
Mig welding explained plus a splendid forum. http://www.mig-welding.co.uk/
Excellent descriptions of how things work http://www.carbibles.com/
Clubs and Forums
Car ads, articles and great forum. http://www.pistonheads.com/
PPC forum, discussion on car tech. http://www.ppcmag.co.uk/forum/
Off road racing and more. http://awdc.co.uk/
Muddy funsters with a great forum http://www.mud-club.com/
The best circuit race club in the world. http://www.classicsportscarclub.co.uk/
If you love jags, join. http://www.jec.org.uk
Profesional Institutions
Guild of motoring writers, explains how to get started.http://www.gomw.co.uk/
Institute of the motor industry.http://www.motor.org.uk/
Institute of Engineering and Technology. http://www.theiet.org
Institute of Mechanical Engineers – Automobile Division events
Magazines worth reading
Evo – Fast cars, drivven writers.
Octane – The best read ever, utterly beautiful
Practical Classics – The eternal font of knowledge
Practical Performace Car – Tuning for grown ups
Cool Stuff
Dianas' sparkles, buy her stuff so she can go racing – http://www.rosegardenaccessories.co.uk
Worlds fastest lawnmower, briefly – Project RunningBlade
Everything you ever wanted to know about Austin Rover – http://austin-rover.co.uk/
Drive a banger, save the plannet – http://www.bangernomics.com/
Cool stuff about classic cars – http://www.dep-o.co.uk/